Lightning, or atmospheric discharges, cause a voltage rise in the aircraft, ground vehicles, and even buildings shielding, which can burn or damage equipment connected to a network.
Surge suppressors drain the current to the ground, or chassis, to protect equipment connected to the shielding against electric discharges, thus safely leveling the voltage.
Ocellott designs, develops, and manufactures surge suppressors to meet the needs of our clients across aeronautics and defense in line with the sectors' most rigorous requirements.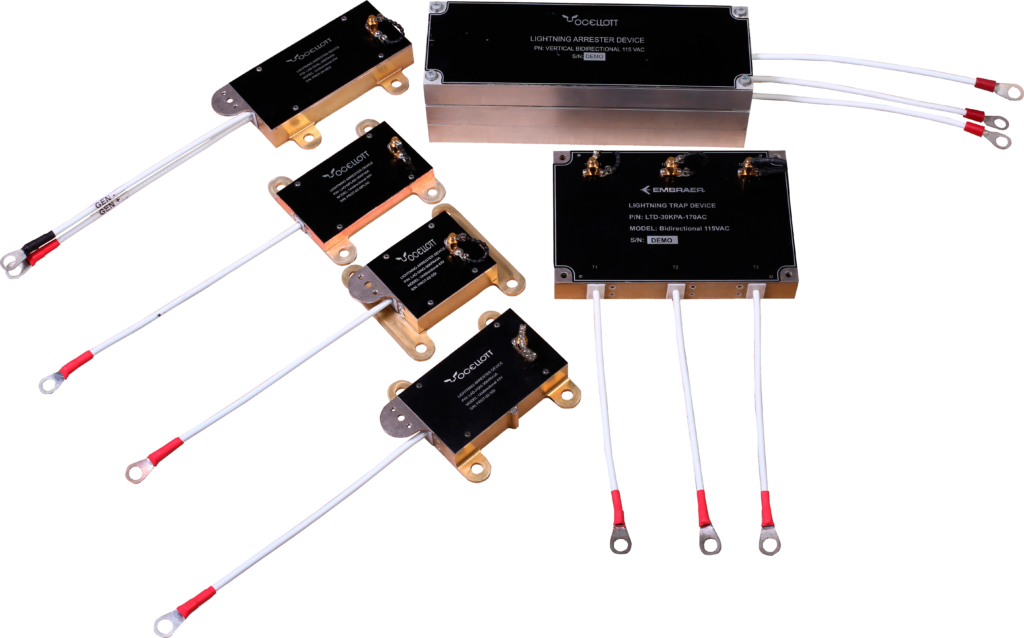 Our products have all their operations already secured and approved by the Brazilian Ministry of Defense, and are currently in use by executive and military aircrafts such as the Legacy family and the KC-390.